Case studies
... some examples of our work
TIBBETT LOGISTICS
Acquisition, growth & subsequent sale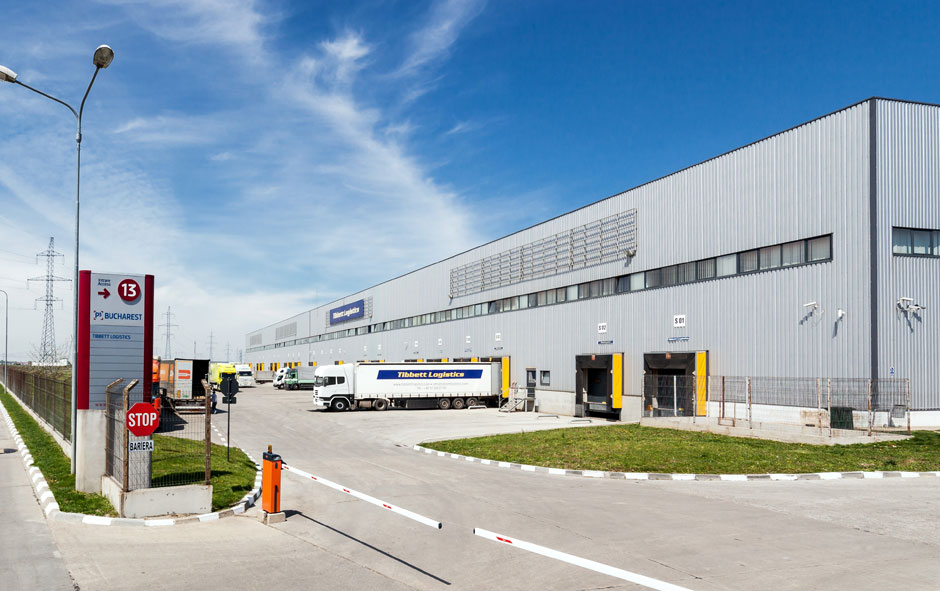 Tibbett Logistics initially opened this 220,000 sq ft distribution centre at P3 Bucharest Park to the west of Bucharest in Romania in 2008 as 110,000 sq ft (it then grew in subsequent years) - one of 15 nationwide
Under Keswick control and local management, Tibbett Logistics became Romania's leading logistics service provider, with 1400 staff and a fleet of over 100 heavy goods vehicles - both reefers and curtainsiders
In 2005 the company's founding group, The Keswick Enterprises Group, made an initial investment in a privately owned European international forwarding and logistics company – which we also supported with business development and management services. Ultimately our shareholding grew to 28%.

In late 2010, after a change in strategy, we bought-out this business's Romanian contract logistics activities and exited our original investment. At the same time we acquired all the shares in another contract logistics service provider – a Romanian joint venture with DHL – when the latter withdrew from the contract logistics sector in that country.

These two businesses, now wholly owned by Keswick Enterprises, were brought together and rebranded as Tibbett Logistics. This enterprise was then managed as a single entity, focused on providing contract logistics services in Romania.

Although initial progress was slow in the aftermath of the 2008-09 financial crisis, the business came through and soon entered a period of sustained and profitable growth – culminating in it becoming the leading business in its sector in Romania. The staff complement grew to 1400, while the number of distribution centres rose to 15 nationwide.

The business continued to provide contract logistics services for a variety of international companies – from retailers to automotive parts suppliers. There were also significant road transport operations – it owned over 100 trailers, curtainsider and reefer – for retail and FMCG customers.

In addition, Tibbett Logistics provided intermodal support services, and operated what was, at that time, Bucharest's only private rail terminal in a busy industrial park. This involved transferring shipments from truck to railway wagon and vice versa on regular rail services between the Port of Constanta on the Black Sea and the nation's capital, along with all related activities – including transport, customs, container management, de-stuffing, etc.

Profitable growth was achieved through the close relationship between Keswick Enterprises' directors and the strong local management team, combined with a focus on following through on a clear expansion strategy. Much of the resulting success was derived from the combination of Keswick's unrivalled industry experience and global best-practice know-how, and the talents of a very able Romanian management team.

At the end of 2017 Tibbett Logistics was sold to Yusen Logistics, and the business continues to expand and develop.
CASE STUDY:
SGL CO-PACKING
Acquisition & growth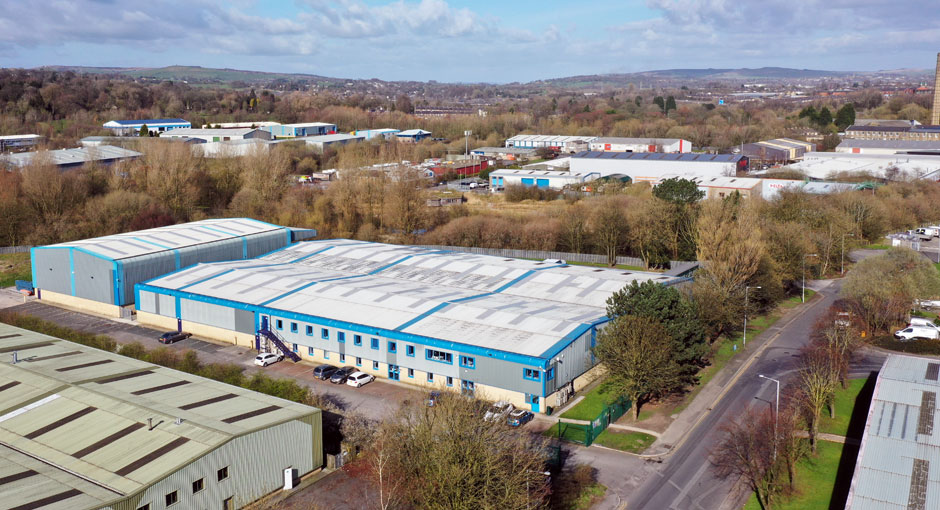 SGL Co-packing's sites at Nelson, Lancashire, UK. SGL1 and Head Office is the blue-edged building in the centre, and part of SGL2 is just visible to the bottom right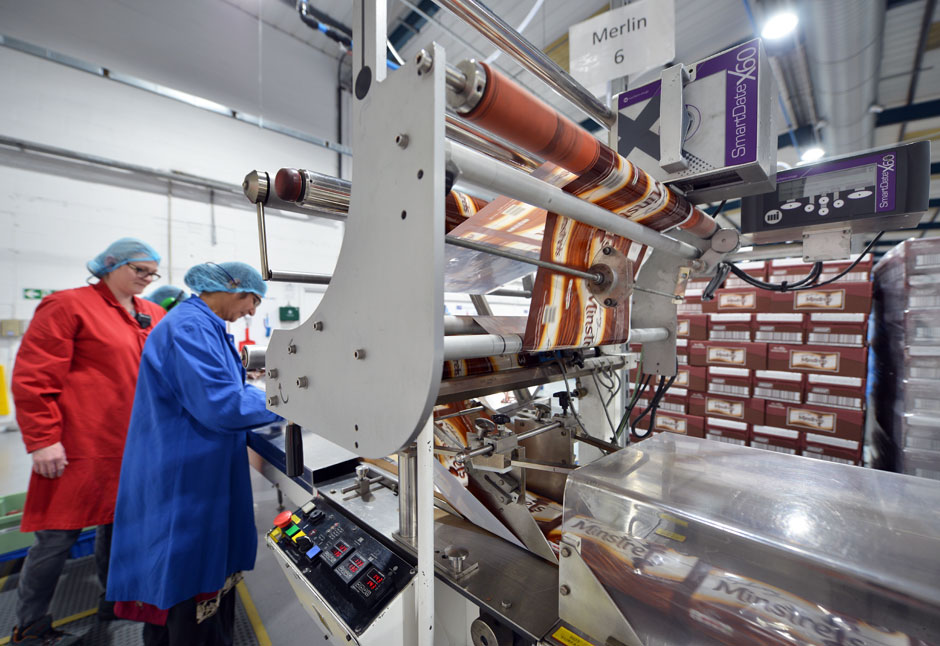 Under Keswick control, SGL Co-packing has benefitted from substantial investment since 2008, and had doubled in size by 2018
In 2008 The Keswick Enterprises Group acquired a small, privately owned contract packing/co-packing business based in Nelson, Lancashire, in north west England – called Strategy Group. Rebranded as SGL Co-packing Limited, the business focuses on packing confectionery and other dry food products – predominantly for FMCG manufacturers.

After an initially challenging period when a major customer decided to relocate its volumes abroad to be closer to its new factory, we invested substantially in new specialist packing equipment – adding a variety of new lines, and handling everything from bagging to cartoning. This helped the company attract new business.

A programme designed to improve production controls was implemented in 2014, yielding many benefits. After running at close to full-capacity, in 2017, the business expanded into another site adjacent to the first. With this extra space came additional production lines and new volumes. By this stage the business had almost doubled in size.

Today, SGL Co-packing continues as a Keswick Enterprises company, and there are plans in place to further develop and expand its service offering, including e-commerce fulfilment from the end of 2021.

More information: www.sglco-packing.co.uk
CASE STUDY:
FOOD SERVICES WORLD WIDE
Joint venture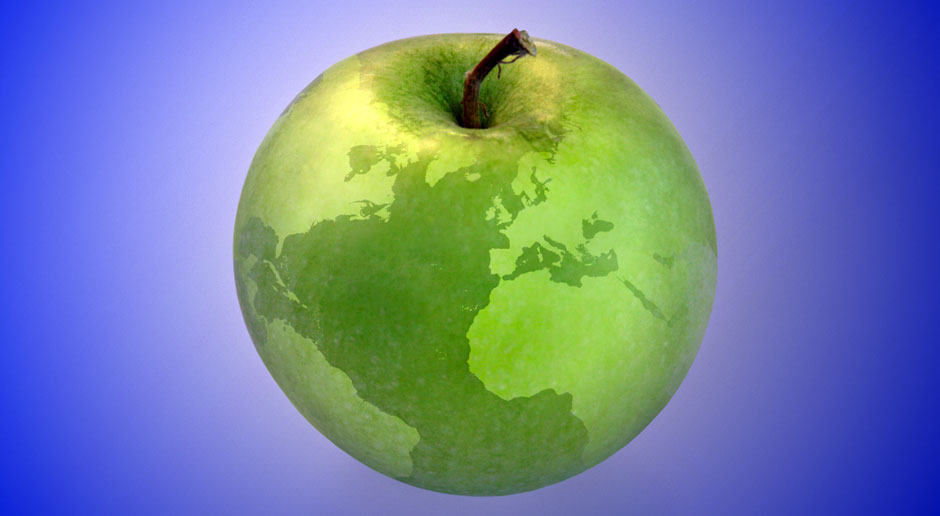 Food Services World Wide specialises in sourcing and purchasing commodities, ingredients, packaging, etc., for the food service/QSR sector in the UK and beyond
In 2014 The Keswick Enterprises Group entered into a new joint venture when it acquired equity in Food Search Worldwide (FSW) in conjunction with the Elbar Group. The company was renamed Food Services World Wide in 2021, having expanded its customer base and service offerings to more fully reflect its range and geographical spread of activities.

Food Services World Wide is a UK-based international procurement, co-packing and supply chain business, with additional branches in the Netherlands, Turkey and the USA. It specialises in sourcing and purchasing commodities, ingredients and packaging for the food service/QSR sector – importing and warehousing these items in the United Kingdom. It also provides logistical services, including handling, preparation and distribution to customers.

Later the business developed international support operations for franchisees – in markets extending from Nigeria and South Africa to Russia.

A purpose-designed multi-temperature warehouse has recently been built at the company's head office at Foston in Derbyshire, and the added capacity came on stream in the fourth quarter of 2019.

Food Services World Wide's customer base includes the UK & Ireland operations of a well-known international donut chain, together with supplies to its international franchises in a number of territories on behalf of the US-based parent. The business also supported the UK launch and development of a leading international pizza group.
CASE STUDY:
OTHER JOINT VENTURES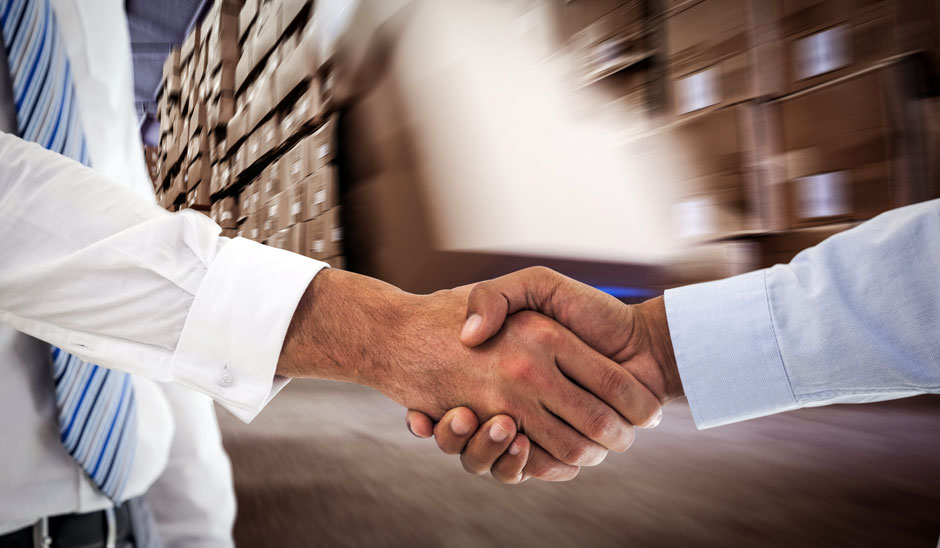 Keswick Group has unrivalled experience of operating European joint ventures -- in logistics, freight forwarding, property, consultancy, recycling, asset management and other sectors
The Keswick Group's management team has extensive experience in joint venture operations. Apart from Food Services World Wide, we have successful joint ventures in the UK and mainland Europe. Many of these continue, while some have been sold to partners or disposed of in trade sales.

Between 2004 and 2010 we operated a joint venture – and had active involvement – with Delamode. During this period, freight forwarding offices were set-up in Central Europe and the Baltic States, and intermodal operations plus a container terminal were opened in Bucharest in Romania. A secondary joint venture was then established in that country with DHL.

At the end of 2010 these joint ventures ceased when Delamode retained the European freight forwarding interests and fuel card operations, while Keswick Enterprises bought-out the contract logistics and intermodal side of the business from both Delamode and DHL in Romania – creating Tibbett Logistics SRL.

In 2006 Keswick Enterprises set up Delamode Proprietati as a joint venture with Delamode to develop property in Romania, and we were bought-out of this operation in 2017 – prior to Delamode's IPO on the London Stock Exchange as Xpediator.

In 2008 we invested loan capital in the UK-based logistics services provider Lane Group. A senior Keswick director joined the main Board, and we subsequently assisted in its sale to Wincanton plc in 2010.

From its earliest days, The Keswick Group had an active supply chain consultancy business – Keswick Management Services (KMS) – which operated in the UK, Middle East, Ukraine and the Balkans. From 2010 KMS entered a collaborative partnership with Graphene, a Warsaw, Poland-based consultancy operating across Europe and in Russia, and the relationship continues.

In 2011 Keswick Enterprises created a joint venture with freight forwarder Vector Group, based in Gdansk, Poland, to develop contract logistics business in that country. Keswick Vector SCM Polska focussed on retail logistics, and became a wholly owned Vector Group subsidiary in 2014.

In 2014 Entrad was created as a joint venture between Keswick Enterprises and the UK WEEE recycling business, Environcom. Initially Environcom reconditioned domestic white goods for sale in the Balkans. However, in 2017, in a changed market, Keswick took control and developed Entrad as a Romania-based business focussing on acquiring, reconditioning and recycling commercial catering equipment. It now also imports new products for sale in Romania and adjacent markets. The business has grown quickly in recent years, more than doubling in size between 2020 and 2021.

In 2016 ACS Romania (Allport Cargo Services Romania) was set-up as a joint venture to develop intercontinental freight forwarding in Romania. In 2018 Keswick Enterprises bought out its UK partner, Allport Cargo Services, and subsequently sold the business to Yusen Logistics Europe.

In 2017 APK Supply Chain Services was set-up as a joint venture with ACQSYS Supply Chain Services to provide rental, asset management, recovery and cleaning of tertiary packaging equipment – including roll cages, plastic trays/tote boxes, etc. The business supports customers in the healthcare, food and retail sectors.
CASE STUDY:
CREATIVE DEVELOPMENTS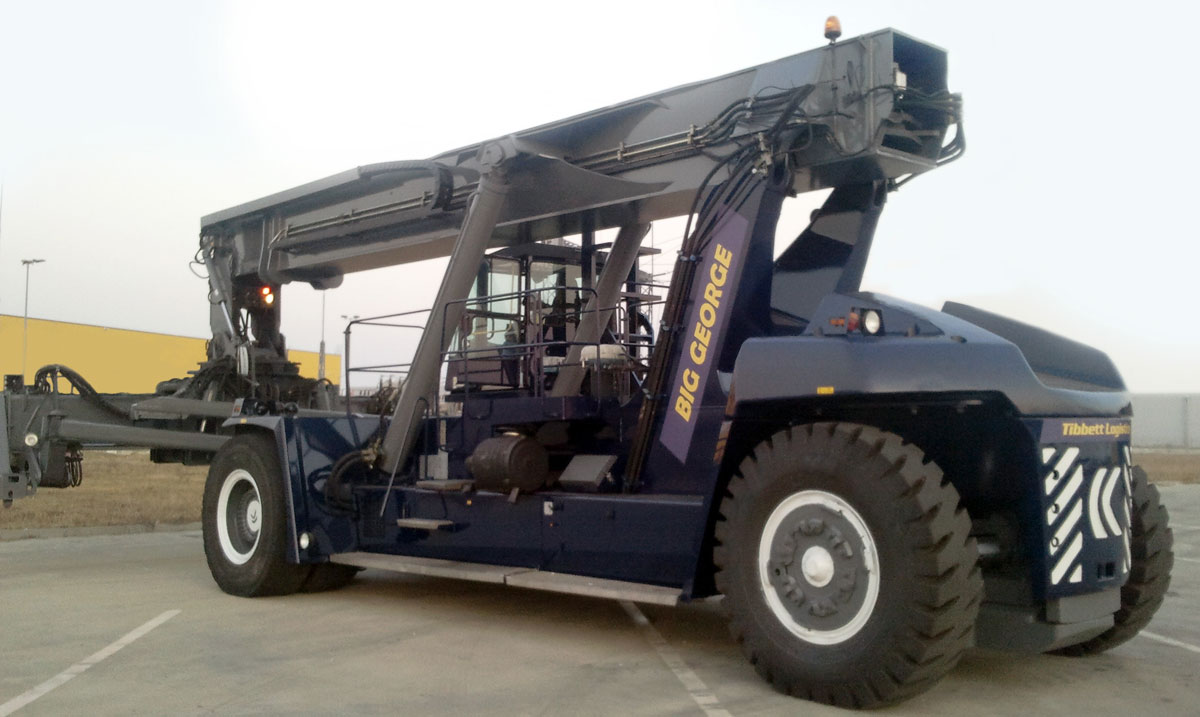 A Kalmar reachstacker in former member company Tibbett Logistics colours - funded by Trust Engineering Services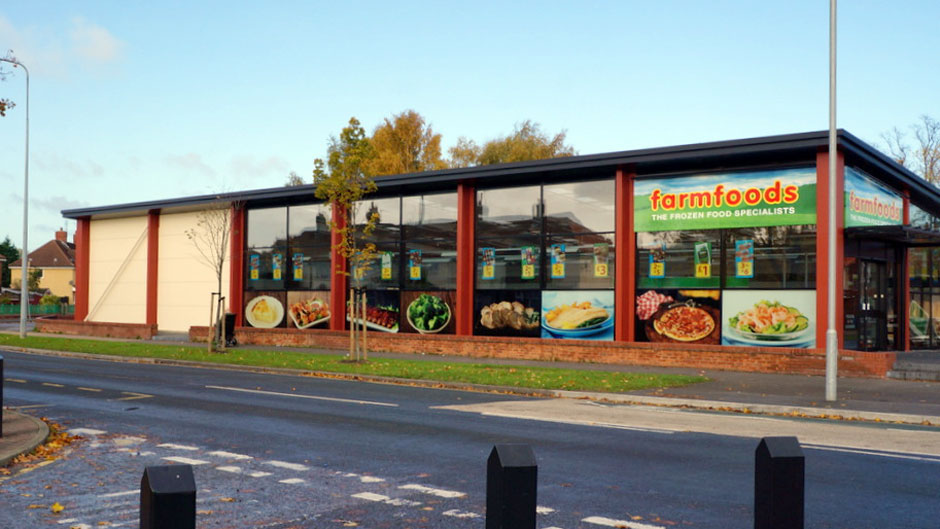 In 2007 the Keswick Group acquired the Link Group from Farmfoods -- the Scotland-based frozen food retail chain. Part of this business was transferred back to Farmfoods in 2012
The Keswick Group has developed a number of businesses de novo, either in partnerships or in-house. These cover property development, consultancy, asset recovery and management, contract logistics and freight forwarding.

Among the new businesses is Trust Engineering Services – which was formed in 2014 to provide equipment financing in the UK and mainland Europe. The Group also created Trust Industrial Buildings to invest in property used/occupied by Keswick-related businesses.


Other acquisitions
In 2008 Keswick Group acquired the Link Group from Farmfoods – the Scotland-based frozen food retail chain. The business comprised three separate operations:
Link Logistics – the outsourced (previously in-house) operations that provided distribution services for Farmfoods' nationwide retail network. This business operated five sites and over 150 commercial vehicles across the UK.
Failsworth – a small local haulier, closed in 2009.
Strategy Group – a contract packing/co-packing business retained and subsequently developed as SGL Co-packing from its Lancashire base.
After four years, during which we created a new distribution centre in Solihull, the Link Logistics operations were transferred back to Farmfoods in 2012.
CASE STUDY:
Learn more about our achievements...and our track record of nurturing business and growing value